Sometimes y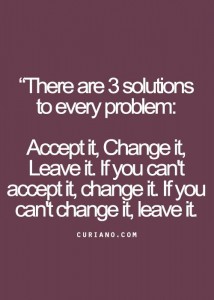 ou change, and sometimes the situation changes around with and you just have to roll with it.
In September of 2005, I started teaching power yoga at Greenboro Community Centre, and it was one of my very first classes as a budding new yoga teacher. It was passed on to me with thanks to Ichih Wang.
Due to management changes and some other issues, after 10 years of teaching this class, March 26/2015 will mark my last class there.
It was not an easy decision, though one I've been toying around with for a while. Much of what I loved about teaching at a Community Centre was lost with allowing random drop-ins into class. I know it may sound petty; after all, I teach at yoga studios that run on a drop in basis, but to me there was something very special about guiding a set group of students through a session, creating a connection, and seeing them grow and develop. It also provided the oportunity to lead very different classes, that weren't necessarily power, sometimes for fun we'd do yin, ball rolling or even yoga nidra.
But when one door closes, somewhere a window opens (Sound of Music) – this has been a great segway into teaching from home now on Thursday nights. So grateful. I can now run classes with the care and attention, and variety, and props to cater to a small group of students.
There are two other classes in my current schedule that I've been debating for a long while about letting go of – my 6:30 am power classes.
I struggle with the classes every year, especially during the long cold & dark winter months, and this February was particularly brutal for me. I have some other reasons why I'm in debate about letting these classes go, but I think that would be better under another blog post, or we a chat over coffee or wine. What keeps me hanging on are the wonderful group of dedicated yogis/yoginis who continue to come to class and for their presence I feel very blessed.
So for now, will have to wait and see what happens as I'm not ready to make a decision on this quite yet.