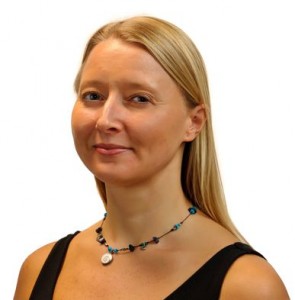 My twenties were very aimless, mindless. I spent years neglecting my body through years of over eating and zero exercise. I also spent a lot of my time in the pursuit of the collection of material things. Looking back on those years now, I was using food and stuff as a way to self-medicate for feelings of inadequacy and no real sense of purpose in life.
Around 2001, with a dear friend of mine, we signed up for a session of yoga at a community centre and something inside me started to click. Although the classes ended, the desire to continue did not. By 2004, I had joined Rama Lotus and was practising regularly. Quickly I noticed the positive effects on my physical, mental and emotional well being. By April 2005 I had taken my first teacher training which was in Kundalini, then later followed by training in Hatha, Ashtanga, Yin and recrently Restorative Yoga
What interests me are the many different ways the body can move, even when holding still. Some days we will flow, playing with the breath among the dualities of strength and softness. Other days, we may focus on alignment and detail, taking the time to explore the pose inside and out.
Not all classes will be exactly the same, variety is the key, the repetition comes with stepping on the mat and seeing what comes out. Together, let's smile at the tension hidden (or not so hidden) in the body, the mind or in the heart, and laugh at our own particular habits, so that maybe one day, we can let them go.
Although I could name many who have inspired me, my main teachers include: Richard Freeman, Beryl Bender Birch, Doug Keller, Sarah Powers and Hart Lazer.
I am also very interested in the relationship between emotion, sensation in the body and the internal dialogue of the mind. I have often dealt with feelings of unworthiness, shame and depression and in order to better understand and cope when the clouds move in have been doing some internal work with the Inner Journey group.
Yoga Training Highlights (not including workshops)
Currently working towards my 300-hour KRI Level 2 Kundalini, 3 modules completed, 2 more modules to go
24-HR Advanced Anatomy Training w. Dr. Geoff Outerbride (March 2015)
80-HR Yoga as Therapy Training w. Doug Keller, (2011-2014)
18-HR Advanced Yoga Anatomy Teacher Training w. Dr. Isaac Cristoveanu (June 2013)
40-HR Restorative Teacher Training, w. Andrea Peloso (February 2013)
800-HR Traditional Yoga Studies, Yoga Philosophy, Distance Learning, w. Brenda L. Feuerstein (June 2013)
200-HR Intensive Teacher Training, Ashtanga/Hatha Yoga w. Richard Freeman (June 2010)
67-HR Intensive Classical Hatha-Ashtanga Yoga Training w. Beryl Bender Birch (August 2008)
80-HR Power Yoga Training w. Beryl Bender Birch (2008 and 2014)
40-HR Ashtanga Primary Series Training w. David Swenson (August 2008)
200-HR Hatha-Ashtanga Yoga Training, Santosha Yoga Centre, w. Basia Going, David Jewitt, Julie Salter & Mike Mah (April 2008)
200-HR Kundalini Yoga Teacher Training, 200-HR, KRI Level 1, Rama Lotus Yoga Centre w. Robert Hay, Sat Hari Kar (July 2005)