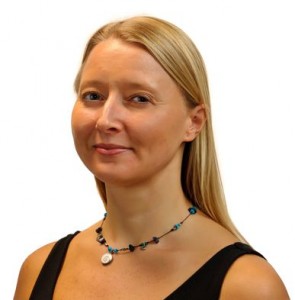 My Story
I feel as if I've always been searching.
Searching for my place in the world, to something greater than myself.
I worry, and I overthink which leads to anxiety, depression and low self-esteem. Before yoga, I was kind of going through the motions of life, without really living.
Never, ever in a million years would I have pegged myself as a yoga teacher.
My first yoga class was in 2001 with a teacher named Eleanor, who ran a class in the basement of the local high school. As I was out of shape, that class was a challenge on both body and mind, but something in the practice struck a chord. By the time we made to final savasana, the resting pose, I finally felt relaxed and at home.
Like most community yoga classes they came to an end, but the desire did not. In 2004, I joined a a local yoga studio in town (Ottawa, Rama Lotus) and the rest is history, I was hooked. I practiced hatha, power, yin, gentle, kundalini and eventually made my way into the Ashtanga room. I dabbled a bit into Osho style meditations, kirtan and bhakti yoga. I was blown away, this practice had something for everyone.
By April of 2005, I had completed my 200-hour Kundalini training at Rama Lotus and by fall I was teaching a hatha style yoga class to a mothers-daughter's group in a high school night class. Soon after I was teaching power yoga at my local community center (Greenboro Community Centre), all thanks to a mentor/teacher who said I was qualified even though not certified.
By 2008 I had completed my hatha training at Santosha Yoga Studio and since then many more trainings and workshops followed from there; yin, restorative, chair yoga, therapy, yoga philosophy, trauma informed and Love Your Brain TBI yoga to name a few.
By 2007, I left my position with the Federal Government to teach full-time. I was one month away from becoming permanent, the long-awaited holy grail of employment, my peers and colleagues were dismayed.
I continued to teach at my community center, yoga studios, corporate classes with the RCMP and finally in my home. I can't imagine doing anything else. This practice gives, and all it asks in return is for you to show up on your mat, to be honest, and start where you are.
It gives valuable tools and techniques for understanding the mind and for strengthening the body. It's a full package laced with history, philosophy, principles of living, meditation techniques, breathing practices and connection to a wonderful community of like-minded folks.
This practice has given me my WHY and a sense of purpose.
When anxiety and depression arrive, I am better able to handle them, the stresses of life and I am a much nicer person to be around.
Transformation is possible with commitment.
If you are interested in how this practice can help you, please contact me so we can talk about your needs.
My Yoga Style
I'm a flow junkie, I love weaving together yoga poses in a way that is accessible to all, while still creating a platform for those who need a bit more of a challenge. As many different ways that you can move your body, the healthier you will be, so I also like to incorporate oscillating movements to increase and help mobility in the joints. I normally don't have a specific plan when I go to teach. I teach to who is there in the room and the needs of the day.
I also teach Kundalini, which can be very challenging, but so fulfilling. In this practice we also use a symphonic gong during meditation to facilitate relaxation. If you are unfamiliar with this practice, it is an effective and quick way to move stagnant energy of the body and mind.
My practice has softened and evolved over the years. My goal is to create a safe environment for everyone regardless of age or ability, all are welcome.
Yoga Training Highlights (not including workshops)
Currently working towards my 300-hour KRI Level 2 Kundalini, 3 modules completed, 2 more modules to go
24-HR Advanced Anatomy Training w. Dr. Geoff Outerbride (March 2015)
80-HR Yoga as Therapy Training w. Doug Keller, (2011-2014)
18-HR Advanced Yoga Anatomy Teacher Training w. Dr. Isaac Cristoveanu (June 2013)
40-HR Restorative Teacher Training, w. Andrea Peloso (February 2013)
800-HR Traditional Yoga Studies, Yoga Philosophy, Distance Learning, w. Brenda L. Feuerstein (June 2013)
200-HR Intensive Teacher Training, Ashtanga/Hatha Yoga w. Richard Freeman (June 2010)
67-HR Intensive Classical Hatha-Ashtanga Yoga Training w. Beryl Bender Birch (August 2008)
80-HR Power Yoga Training w. Beryl Bender Birch (2008 and 2014)
40-HR Ashtanga Primary Series Training w. David Swenson (August 2008)
200-HR Hatha-Ashtanga Yoga Training, Santosha Yoga Centre, w. Basia Going, David Jewitt, Julie Salter & Mike Mah (April 2008)
200-HR Kundalini Yoga Teacher Training, 200-HR, KRI Level 1, Rama Lotus Yoga Centre w. Robert Hay, Sat Hari Kar (July 2005)